Today, I am beyond thrilled to be able to bring you an interview with Quinn of Reformation Acres!  I've been following her blog and facebook page for sometime, and it is such an inspiration.  She is a homesteader, blogger, and also crafts all-natural skincare items.   Quinn has been gracious enough to take the time to share some of her insights with me, and I am excited to pass them on to you.  If you are interested in the homesteading life, read on…
Moth & Rust: Tell me about your name, Reformation Acres; is there a story behind that?
Quinn: The name Reformation Acres was born of a purpose more than from a story.  Whether it's our lives or our land, we want to always be reforming. We want to evaluate not only ourselves but our farm practices, to continually be making improvements. We want to steward, heal, nourish, and regenerate the land… leaving it better than we found it. The healthier our land is, the healthier our food and herbs will be, and the healthier and more productive we will be!

M&R:  How long have you been involved with gardening/homesteading?
Q:  It's hard to believe it has been that long, but we've started our first garden 2006 and pretty much started building a homestead from there on. The "gateway livestock", chickens, came the next year, pigs the year after, and then a family cow the following year.  What can I say? We were hooked.
Every year has its challenges and I'm always impressed by how much I still have to learn. We designed our first herb garden around that chicken coop and it sparked a fire within me to constantly be building my knowledge of herbs, particularly the health benefits found in medicinal herbs, flowers, and roots. With a family of 10 I'm given plenty of opportunity to discover new ways to use herbs to improve our health and well-being!

M&R:  What motivate or inspires you to pursue and continue homestead life?
Q:  When you grow and raise your own food, it has 3 secret ingredients that can't be found in any other food on the planet. Your own blood, sweat, and tears. Those 3 secret ingredients make every single thing you eat taste better! I don't understand how that magical process happens, but it's totally true! That's motivation enough alone!
But it is indescribably satisfying to have such a close connection with the earth and your family, all working together to put food on the table. We want our children to learn where their food comes from and understand what goes into their food, the sacrifices that are made so they can eat. Even if they don't do the work themselves one day, I want them to appreciate the ones who are! We want them live balanced lives and hopefully create a good work ethic that will serve them the rest of their lives.
Also, we've come to realize that, in most facets of the homestead, we couldn't afford not to homestead. To buy meat and milk raised with the care we give our animals, and vegetables grown as naturally as we grow ours would be devastating to our budget.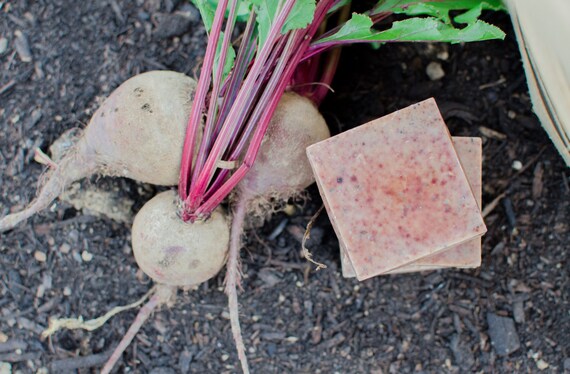 M&R:  How did you become involved with making soaps and balms?  How did you learn the process?
Q:  When I had babies, I started reading labels on everything. I stumbled across The Environmental Working Group (EWG) and their Skin Deep Database. It really made me think about everything we were exposing our bodies to through our largest organ, our skin. I learned that most soaps you'll find in the store aren't really soaps, but are synthetic detergents. I wanted better for myself and my family. I learned from seasoned soap makers how to make real, cold-processed soap. I was nervous at first, but it didn't take long before I was hooked! It is so much fun discovering new ways to incorporate the things we were making on our farm into our soaps! I'm always brainstorming new ideas and combinations. The only downside is my soap-making can often be limited by the seasons. We moved to a new and larger farm a few months ago and we're planning to grow a larger volume of botanicals and herbs that can be preserved for off-season use.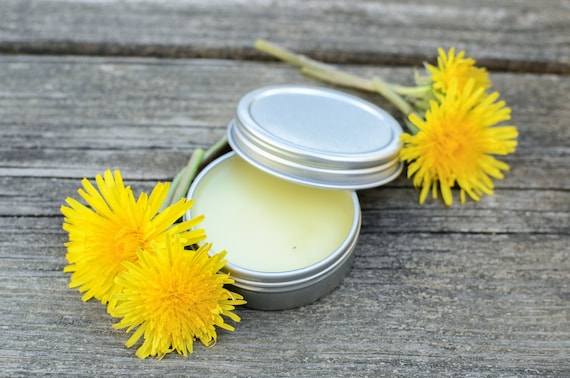 M&R:  Can you tell me about the ingredients you use?
Q:  We use only natural ingredients in all of our products. No artificial fragrances, no synthetic dyes in anything we make! Whenever possible, we incorporate local ingredients in our products, preferably those from right off our farm. Whether that's milk from our Jersey cow, Holly,  jewelweed growing down by the creek, produce from the garden, or comfrey under the apple tree. Those herbs and flowers that we don't have on our farm but use in our products, we are in the process of getting established to the point where we can sustainably harvest.We have chosen to be 100% palm-free. This is so important to us! Palm oil is one of the most common, versatile oils you'll find in handmade soaps. It's also one of the largest contributors to deforestation and habitat loss for native species where the trees are grown. Instead, the base oil used in most our soaps is local purified tallow made from the suet of cattle grazing the hillsides in Amish country, Holmes County Ohio. Instead of being thrown out, we are able to take what would end up as waste,  saponify and redeem it to make the most creamy & bubbly, moisturizing & nourishing soap for your skin!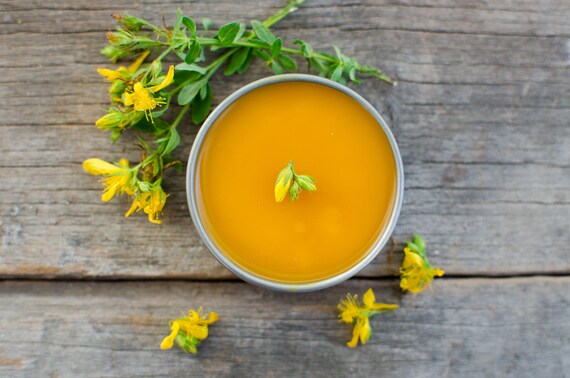 M&R:  Which products are your favorites and why?
Q:  Oh my goodness! This is such a tough question because I love them all (or I wouldn't dare sell them!) Right now, it's the dead of winter and my dry skin is so thankful for my Calendula Butter Hand Salve. But when I burn myself in the kitchen, my favorite product is Burn Salve. It instantly soothes the burn. When my face breaks out, I grab a bar of Tomato Soap and it's cleared up in days. In the summer, when we start getting bug bites and poison ivy, I'm reaching for the Jewelweed Salve to bring relief from all the scratching. But I'm a lover of simple things and my favorite soap, after all my creations, is still Cream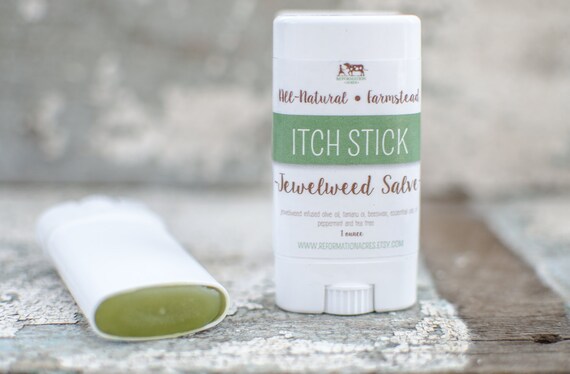 Line. It's such a great bar of soap! I love everything about it- the fresh scent, the lather, how extraordinarily well it cleans without drying out my skin, and especially how long it lasts compared to other handmade soaps I've used!
M&R:  How do you hope your products and blog will influence others?
Q:  You know what would be truly awesome? I would love hearing a story one day about someone who used our herbal, farm-based products and it sparked a connection with the land. They were drawn to experience it in a closer, more real and tangible way. Perhaps then a visit to our website would encourage them to take that first step. Not to look at the obstacles that might be in their way, but to get their hands dirty (literally) and learn the satisfaction of being a producer. Is that too much to wish for?  I sure hope not!
M&R:  How has your community (online or offline) impacted your homestead journey?
Q:  I have the most amazing community building me up and encouraging me! I am so humbled every day by the love and support I get! Early on in our homestead journey, I realized how dependent we become on God. Through the influences of nature, we only have so much control. The rest is up to Him. Some years He provides and other years He doesn't, but we find it's always balanced in another area of production. It makes you realize what a misnomer "self-sufficiency" really is.
But as we continue on our journey, we realize we are even less self-sufficient than we at first thought. Though we know more now than we have before, we are just as dependent on our community for encouragement, support, wisdom, and often-times the hands to make it all possible!


M&R:  Does homestead life ever become overwhelming?  How do you recharge and keep things balanced?
Q:  Does it ever! And I've learned that the feeling of overwhelm ebbs and flows with the seasons so on one level I know that it will get better soon. But I've also learned that I don't have to "do it all." We have chosen to do the things that best suit our families needs and passions and focused on them instead of being rockstar homesteaders.  Still I struggle with getting overwhelmed. I used to push through and run myself ragged, but I now know that  in the end it will only burn me out. I've really had to force myself to take care of me too! When I find myself stressing, I head to the woods and pray! (Or spend a little extra time brushing and talking to my cows.) Being creative helps keep me balanced and my passion for soap making allows me to be creative and productive at the same time!
M&R:  What advice would you give to someone who wants to become more self-sufficient but believes they don't have the enough resources?
Q:  Learn something. Don't make excuses. It really, truly doesn't matter where you live. You can build skills. And the things you learn to do with your own two hands, no one can ever take that away from you!  And in those skills you'll find empowerment! It's the little things, the baby steps you take that create a more self-sufficient lifestyle. Look around and find one thing in your kitchen you could make yourself instead of buying and learn how to make it! There is large and powerful network of people on the internet eager to help you take that first step!
+ + +
I am, again, so grateful to Quinn for taking the time to do this interview with me.  Please be sure to visit the Reformation Acres website for insightful articles, how-to posts, resources, and more; and be sure to stop by the Reformation Acres Etsy shop to check out her amazing products.