I am very excited about today's post because I am finally getting to explore some fabulous, local artisans and share them with you!
Today, my guest is Mike Moen, the talent behind Old Church Works based in Andover, KS, which offers bespoke leather crafted goods.  Not only is his work beautiful and quality-crafted, but he has some great insights into design and why we create.  Let's jump right into the interview!
How long have you been crafting leather goods?
Mike: I've been leather crafting about about 4 years. It has been a fun learning process. Learning the technical process is only part of it. It's also about learning to acquire a taste for what works functionally and looks great.
How did you become interested in this art?
I consider myself a notebook nerd. Something about the analog nature of pen or pencil to paper is quite soothing. To me it's the ultimate creative tool set – whether one is a writer, doodler, painter, drawer, sculptor or entrepreneur.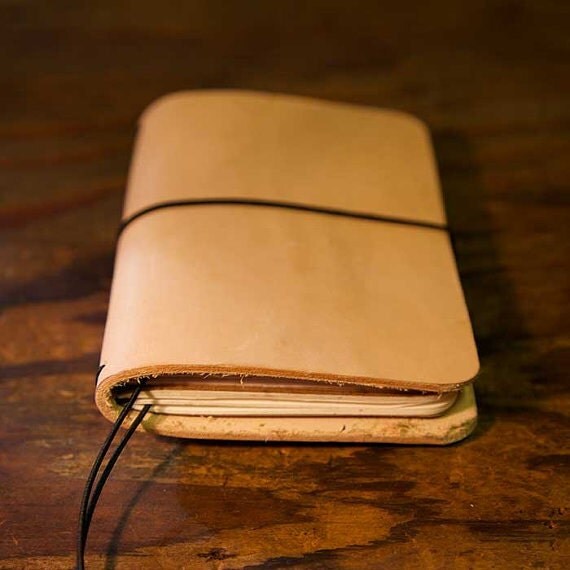 From there I found natural undyed leather covers were a perfect companion to my affinity for notebooks. The worn crinkly paper was very much akin to the scarring and patina of leather. These items become ever-changing. I found I get more attached to them the more they change and yet I can't wait to fill a note book to start another!
So I am a fan of every day carry leather goods first. Back in 2012 I bough my first piece and I was disappointed. So out of necessity I made my own. The only tool I had was an Xacto Knife, but I got the job done. I was please with what I made. I made one for my Field Notes and one for my Moleskine.  
How did you learn?
I learned mostly, armed with my own taste, by trial and error. I have an entire cabinet filled with epic fails. Once in awhile someone will catch a glimpse of my leather works graveyard and say, "Hey that's cool! Can I buy that!" And I'll think, maybe that wasn't such a fail. Ha!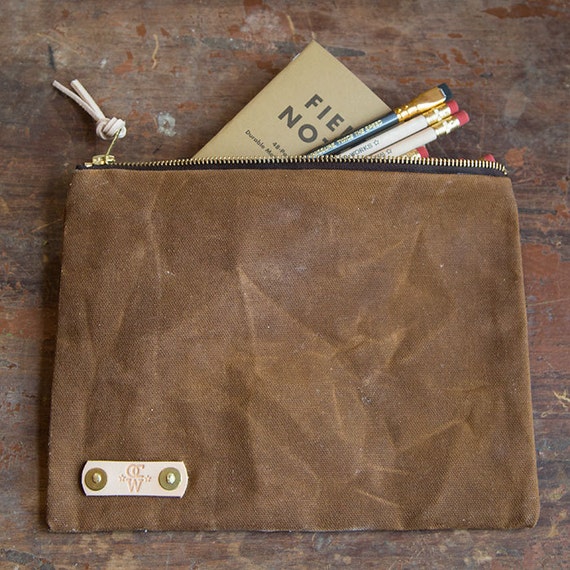 What do you find most satisfying about your craft?
I find coming up with something new and original is very satisfying. Of course, in reality there is no such thing, but I'm not building stuff from a book or a kit. Every Old Church Works product starts with my design, my measurements, my idea. What's better than that?
I really like clean and simple designs. I think it can be very difficult to create something simple that works. I always try to remove the superfluous in my designs. I think that gives my stuff it's staying power. Complexity in familiar, everyday items wears people down. Consumers are quick to discard complexity.
Where do you find inspiration for creativity?
Early on I found myself spending at least an hour every day scrolling through Instagram. I was so inspired with the community of creatives out there. I really, really admire artists and creatives. It's such a brave thing. I had to just jump in and do it too! And look what happened?! I am one!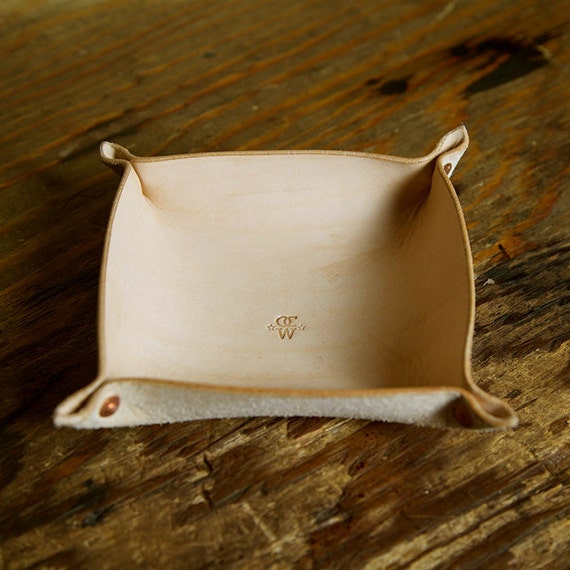 How do you hope your work will influence or impact others?
It's weird for me to think that I sit around my studio and listen to music and draw, cut and sew and from that I have actual fans! People love my stuff! Loyal customers are very humbling. Because I am a fan of my own work first, I want everyone who opens that Old Church Work package for the first time to have an experience. To me buyer remorse is such a sad thing. I want them to feel awesome about their purchase. Anyone who buys something online is aware of that risk. I think about that very thing from the time I cut that first piece of leather until the stamp is put on the package. "They're are just going to LOVE this!" I say that to myself the entire time.
 I want to thank Mike again for taking the time to discuss his work.  Do you know of any local artists who deserve to be featured?  Let me know!  Until next time…stay creative!